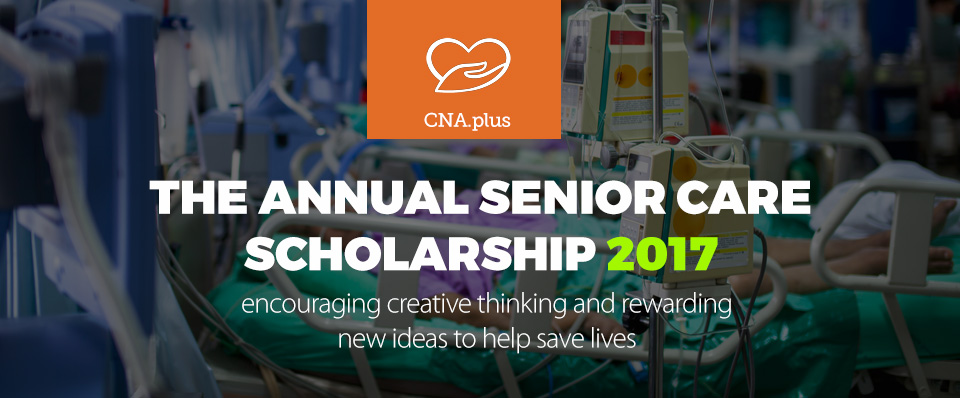 Our 2016 Scholarship competition is now over
The 2016 Annual Senior Care Scholarship Competition ended December 31, 2016. The winner will be announced February 1, 2017. Please find the details of our 2017 competition below.
The world needs more amazing CNAs.
CNA Plus is proud to announce our 2017 $2,000 scholarship prize for candidates studying to become a Certified Nursing Assistant.
A one-time $2,000 scholarship is being offered to help students cover some or all of the costs associated with tuition and to reward them for using their creativity to encourage better senior care.
How to Enter
To be eligible for the scholarship, candidates will create a 3-minute video on the topic of the importance of senior assistance and post it online (YouTube or Vimeo are preferred), then send the link using the form below. Your video will not be used for any purposes other than selecting the winner and should answer the following question: "Senior care of the future: what can we do to provide better care to our senior citizens?"
Eligibility Criteria
Applicant must be enrolled in a state-approved CNA training/certification program with a vocational school, community college, university, technical institution or the Red Cross. Applicant must be a US resident and over the age of 18.
Ready to Apply?
Use the entry form below to submit the link to your video. Competition ends December 31, 2017. A winner will be randomly selected from the list of all eligible candidates. The winner will be announced Feb 1, 2018.
---
Our Mailing Address
Elegant E-Learning, Inc.,
1466 Limeridge Road East, Hamilton, ON,
CA L8W3J9,
Telephone: 1-888-392-2170