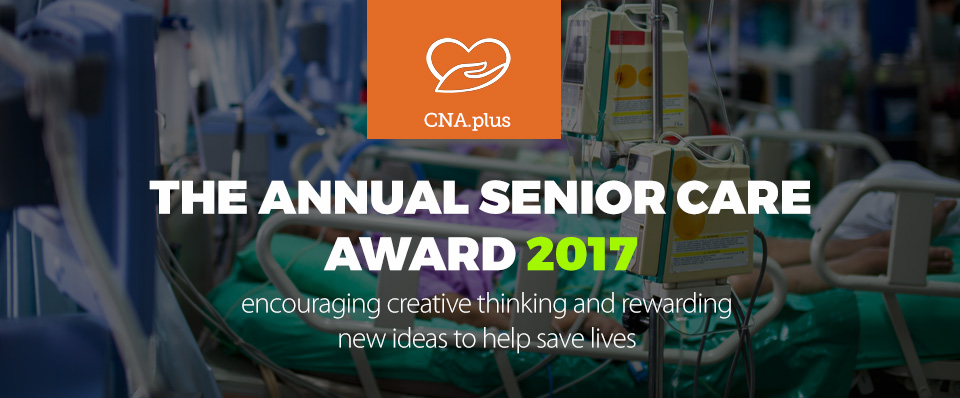 Congratulations to the winner of the 2016 $2,000 Scholarship!
Macy Crabtree, PAL CNA, Little Rock, Arkansas
Macy's video entry can be seen here.

Our many thanks to all of you for your efforts to promote better senior care – keep up the great work! The 2017 Scholarship is now open, so start thinking about your entries for this year and get your videos ready!
The world needs more amazing CNAs.
CNA Plus is proud to announce our 2017 awards for newly certified Nursing Assistants.
Four one-time $500 awards are being offered to celebrate new CNAs' commitment to providing care and improving people's lives.
How to Enter
To be eligible for the scholarship, candidates will create a 3-minute video on the topic of the importance of senior assistance and post it online (YouTube or Vimeo are preferred), then send the link using the form below. Your video will not be used for any purposes other than selecting the winner and should answer the following question: "Senior care of the future: what can we do to provide better care to our senior citizens?"
Eligibility Criteria
Applicant are required to:
have completed a state-approved CNA training/certification program and passed the competency exam within the last 12 months,
be employed by a nursing home, assisted living facility, hospital or other healthcare institutions,
meet their current employer's performance expectations,
be a US resident and over the age of 18.
Ready to Apply?
Use the entry form below to submit the link to your video. Competition ends December 31, 2017. A winner will be randomly selected from the list of all eligible candidates. The winner will be announced Feb 1, 2018.
---
Our Mailing Address
Elegant E-Learning, Inc.,
1466 Limeridge Road East, Hamilton, ON,
CA L8W3J9,
Telephone: 1-888-392-2170