About the company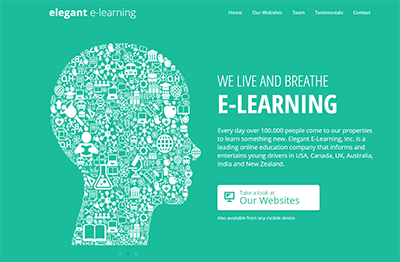 CNA.plus is a part of Elegant E-Learning, Inc., an eight-year old company with a proven track record of revolutionizing and providing free online resources for English teachers and instructors. With our parent company's site BusyTeacher.org, now in its ninth year of operations as a trusted web presence for teachers worldwide, we aimed to fill a gap in the educational marketplace. CNA.plus and Nurse.plus are parts of a plan to do the same for CNA and NCLEX-RN exam preparation by making free practice tests written by experts available to anyone who wants to study.
The Elegant E-Learning Network
Driving-Tests.org
TopTests.co.uk
G1.ca
Aussie-Driver.com
Find-a-Driving-School.ca
Driving-Tests.in
BarPrepHero
Nurse Plus Academy
CNA Plus Academy
365 Tests
TheoryTest.co.nz

About our tests
We understand how important it is to have complete transparency about our test creation methods, especially since we work with educational non-profit organisations. Our team of professional writers actually takes the time to look at the past exam papers and manuals. A test is then created using the information directly from those sources.
About quality control and updates
Once a practice test is ready, we triple-check each test before uploading it, to ensure the fewest errors possible. Additionally, once available publically, each question has a button for reporting any issues, and we encourage and appreciate feedback from test-takers or any other parties. We're always happy to open a dialogue and correct any concern in a timely manner.
If you ever have a question about the legitimacy or transparency of our tests, our writing process, or any other aspect of CNA.plus, please don't hesitate to ask. We're dedicated to accuracy, and we want to be able to provide any answers that you should ever need.
---
Our Mailing Address
Elegant E-Learning, Inc.,
1466 Limeridge Road East, Hamilton, ON,
CA L8W3J9,
Telephone: 1-888-392-2170