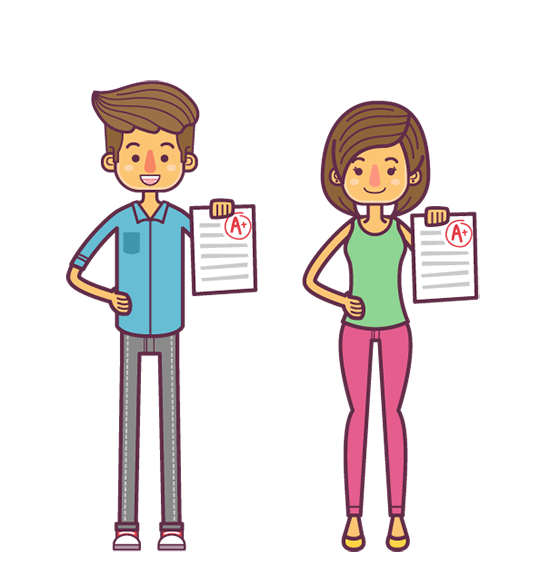 One of the best ways to prepare for your CNA certification is to learn as much as you can about what will be part of the examination process. Then, after you pass the exam, you'll need to know how to apply for your certificate in your state.
Each state has specific requirements to become certified as a CNA.
Here's a quick table of state policies. To find out what your state requires, visit the state government website and search for licensing or professional codes that list the current CNA certification requirements.
General CNA Certification Requirements
First, you will need to enroll in a state-approved training program. It is crucial that your CNA school or training program is approved by your state. Here is a list of approved programs for each state. Each state also maintains a current list of approved CNA programs, so verify your choice with your state before enrolling. It's important to note that most states will not permit you to sit for the examination if you have attended a non-approved school.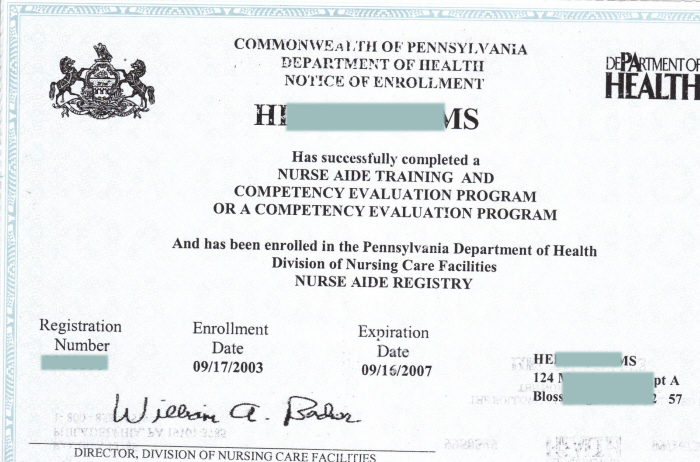 Approved schools meet all federal and state mandates, and offer a curriculum designed to cover all the necessary knowledge and skills you'll need to pass the examination. You will also be qualified to apply for a job immediately after you complete your training. If you're considering working as a CNA while pursuing a nursing degree, some nursing schools will allow you to transfer credits from an approved CNA program.
$1,300
The cost of the American Red Cross NAT program
The American Red Cross offers Nurse Assistant Training (NAT) in 13 states. The training is adapted to meet each state's certification requirements, and students are eligible to take the state CNA examination. The cost of the ARC program is about $1,300.
The Documents You Need to Provide
Before starting your training program, you will need to provide various documents. Check with your state and CNA program to make sure you are prepared. Here are the most common items you will need to provide:
Proof of age. The minimum age is usually 18 years old. For states that allow applicants ages 16-17, parental consent is needed.
High school diploma or GED equivalent
Physical examination
Proof of immunization
TB testing results
Background check (fingerprint method)
CPR and First Aid certification
Valid state driver's license or ID card
While 19 states designate a minimum of 75 hours for CNA training, the other 31 states have a range of a minimum of 80 to 180 hours. Missouri requires 175 hours and Maine tops the list at 180 hours. These hours include the state-required number of clinical hours, ranging from 16 to 100 hours.
Topics Included In Your Certification Exam
CNA courses cover a variety of important subjects that will be on the certification examination. Here are the topics in alphabetical order:
Activities of daily living
Aging process
Anatomy and physiology
Body mechanics
Client rights
Communication
Cultural and spiritual needs
Data collection
Ethics and legal issues
Infection control
Medical terminology
Mental health
Nutrition
Personal care
Range of motion
Role and responsibility of the CNA
Safety
Vital signs and testing
Besides studying your course material, we encourage you to take our free CNA practice tests. They are based on actual questions and will help you become familiar with the testing process. We also provide explanations for each question on every test. Each time you take a practice test, the questions are shuffled, to help you learn better.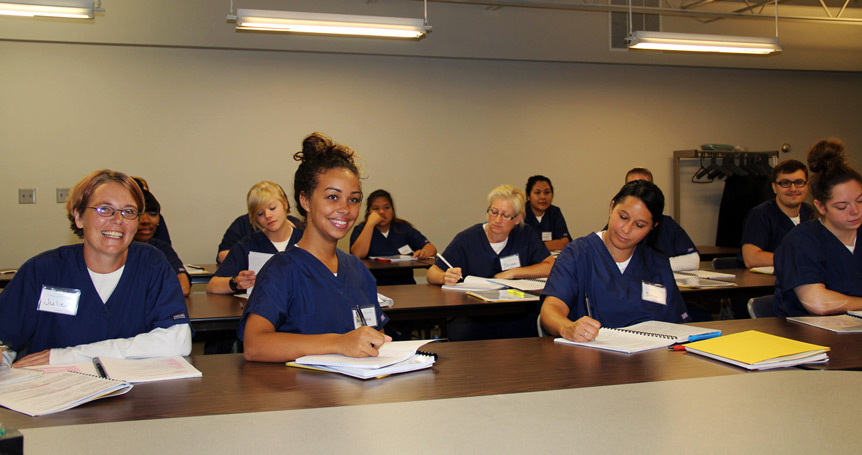 State Requirements
After you complete your training, you will be eligible to begin the certification process with your state. Here is the list of each state's requirements, as well as the fees for the test. Each state has a certain number of questions and a time limit for the examination. Some states will let you know how many questions will be in each topic. If you need accommodation for the exam, the state will instruct you how to request it. If you have a reading disability or speak English as a second language, you can easily ask for an oral examination.
The Day of the Exam
The day of your examination, you will be asked to bring a copy of your test date confirmation and your official ID with the same name as on the confirmation. Some states require that you bring your Social Security card. You'll also be told if you need to bring any supplies, such as pencils or a watch with a second hand. Phones, reference materials, purses, and briefcases are not allowed in the testing area.
The day of your examination, be sure to eat a good breakfast. Arrive at the test site 30 minutes early.
The day of your examination, be sure to eat a good breakfast. Arrive at the test site 30 minutes early. You will need to check in and show all necessary identification and other documents. This also gives you a few minutes to relax before starting. Wearing clean scrubs is appropriate for the skills portion of the exam.
Most states use a third-party examination company to administer the written exam. You will go to a site where the exam will be private, monitored by someone who will verify your identity and then make sure you follow all instructions regarding the exam.
3-6 skills
You may be asked to demonstrate 3-6 skills using a mannequin or with a fellow exam student
The clinical skills portion will usually be proctored by a licensed nurse. It's essential that you practice each of the skills—including hand washing—until you are completely comfortable performing each. You may be asked to demonstrate between 3-6 skills using a mannequin or with a fellow exam student. No matter, talk your way through the skills, as if you were working with a real patient.
The average time for the skills exam is 30 minutes. The nurse will have a checklist for each step of the skills you are asked to perform. Important: if you fail to do proper hand washing for a full 20 seconds, you will be instantly failed. While no one can tell you which skills you will be asked to demonstrate, these are the most common for the first few demonstrations:
Providing Catheter Care
Taking vital signs
Making an occupied bed
Partial bed bath
Gait belt transfer
Dental care
Positions
Transferring a patient: bed to chair, bed to stretcher
If you make a mistake, admit it right away. Tell the proctor what you should have done. You are allowed points for mistakes if you tell the proctor. A perfect passing score isn't necessary.
If you make a mistake, admit it right away. Tell the proctor what you should have done.
If you study and practice, you will be confident. You'll pass your CNA examination with flying colors! And you will be on your way to your new career as a health care professional. Congratulations!