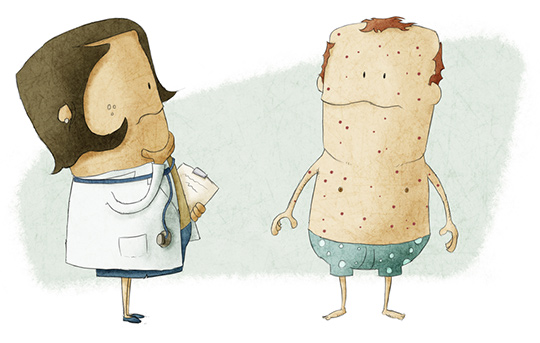 You probably already know what you need to do to become a Certified Nursing Assistant (CNA):
Complete training at a state-approved school.
Pass a written examination of 60–100 questions, depending on your state.
Demonstrate about five nursing skills in front of an evaluator.
Nearly every future CNA is most nervous about the Skills part of the certification examination. After all, there are about thirty basic procedures that you can be tested on. Except for handwashing — which every state includes — CNA candidates can't know in advance which skills will be requested by the evaluator.
There are about 30 basic procedures that you can be tested on.
What's the best way to prepare for the exam? How can you be confident when you walk in?
Let's break the CNA Skills Test down into 5 easy steps
1

Step One: Become familiar with the skills

There is no way around it: You have to know the skills better than you know your name. You already know these skills from your training. They're the same skills you will use every day as a CNA. Each skill is a series of steps that you must know and follow during the evaluation. The basic list looks like this (although your training may have omitted some of them or included a few others):

you'll need them

They're the same skills you will use every day as a CNA.

Handwashing
Indirect care
Measuring blood pressure
Measuring body temperature
Measuring and recording pulse
Measuring and recording respiration
Measuring the output from a urinary bag
Ambulation with a gait belt
Feeding
Mouth care
Mouth care with dentures
Mouth care for unconscious patient
Toileting with a bedpan
Hand and nail care
Foot care
Transferring to a wheelchair
Change of position in bed
Changing an occupied bed
Perineal care: female
Perineal care: male
Catheter care
Partial bed bath
Dressing a resident with a weak arm
Applying elastic support stockings
Body positions: supine, prone, lateral, Sim's, and Fowler's
Range of motion exercises (shoulder)
Range of motion exercises (elbow, wrist)
Range of motion exercises (hip, knee, ankle)

2

Step Two: Use the resources

Thanks to the Internet, everything you need is readily available. Use these resources to help you study:

On YouTube, every skill is demonstrated in several videos. Type in "CNA skills" or the name of a particular skill and watch a few videos. Your brain will capture the information and be able to recall it. Scroll down to the bottom of this page to view the Skills Test videos we recommend!
Two of the CNA testing providers have websites with precise descriptions of what the examiners will be looking for:

Prometric has a checklist of 22 skills that you can print out. The list gives all the steps and details of what the examiners will be looking for. Even if your state doesn't use Prometric, this can be a valuable tool.
Headmaster has the checklists that the evaluators use! A sample checklist for Ambulation with a Gait Belt is here from the Arizona examination. Headmaster also has an online Candidate Handbook that covers all the skills. Even if you are in a different state, at least you will be able to see what evaluators will look for.

An effective old-fashioned way to learn is to make flashcards. Use big index cards. Write or paste the steps for each skill on one side and the name of the skill on the other side. Shuffle them and review them again and again.
Gather several classmates for a study group. Practice demonstrating the skills with each other until you can do them without hesitation. Never forget handwashing!
3
Step Three: Know your state
Although the states all have similar requirements for the skills exam, their testing methods may vary. If your training program didn't give you any specifics, find your state here. You'll find useful information on how many skills will be tested and how much time you will have. You may also find out whether you'll have an actor (another person taking the test) or a mannequin for your demonstrations and whether you'll be required to "act" as a patient for another CNA candidate's skills test.
Every state includes handwashing as a skill.
Every state includes handwashing as a skill. Some will make it the first skill; others will include it during your other demonstrations. Handwashing is the primary technique for infection control. Absolutely, positively do not mess this up; it's an instant fail if you do.
Besides handwashing, most states will also test for one of these two skills:
Recording a measurement: Be ready to demonstrate taking a resident's blood pressure, radial pulse, or respiration. Measuring urine output is common, too.
Indirect care: This skill requires you to communicate with a resident and pay attention to the person's comfort, needs, and safety. The scenario might include knowledge about Residents' Rights. Infection control is part of this skill, too.
Each state chooses an approved provider to administer the skills examination. These are professional organizations that provide independent and unbiased tests to CNA candidates.
Here are the test providers for each state:
Headmaster: AZ, MT, ND, NH, NJ, NV, OH, OR, SD, TN, VT
Pearson VUE: AL, AK, CA, CO, DC, GA, LA, MD, MN, MS, NH, NC, ND, PA, RI, SC, TX, VA, VT, WA, WI, WY
Prometric: AL, AR, CT, DE, FL, HI, ID, MI, NM, NY, OK
American Red Cross, university, or private: IL, IN, KY, MA, ME, UT, WV
4
Step Four: Dress for success
On the day of your examination, dress as if you were already on the job as a competent CNA. Wear a neat short-sleeved scrub uniform and clinical shoes with nonskid soles. Don't forget a watch with a second hand. If your hair is long, tie it back. Leave your jewelry at home. Your nails should be short.
5
Step Five: The big day
If you have prepared, you may still be nervous, but you will be ready for the challenge. If your skills exam is on a different date from the written part, be sure to arrive about 20 minutes early.
Greet your evaluator politely. Listen to the instructions carefully and ask questions if you need additional information. As the exam begins, take a deep breath. You are less than an hour from qualifying as a Certified Nursing Assistant!
As you go through each skill, it's fine to verbalize what you are doing, but you must perform each step of the skill.
If you make a mistake or forget a step, tell the evaluator right away. Go back to the step that you think you missed and continue. You can make corrections during the skill but not afterward.
The passing score is usually about 80%. Of course, you want to do your best, but perfection isn't the goal. It's about going through all the steps to the best of your ability, keeping the patient in mind the entire time.
Examinations are always nerve-racking. And the one that stands between you and your future can be the scariest. But if you study and prepare, your knowledge and confidence will take over and you will sail through with ease.
6
Bonus: 19 CNA Essential Skills Test Videos
You've got this!