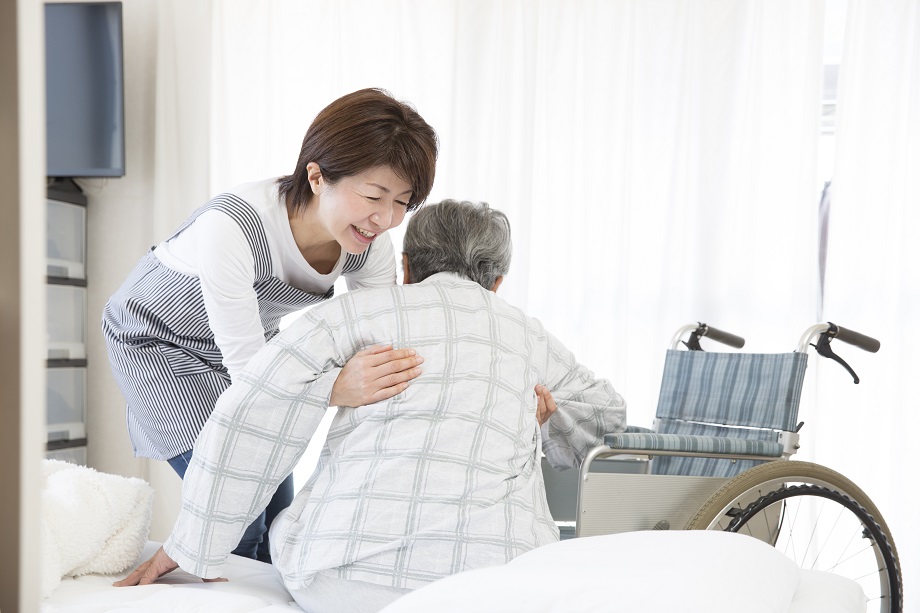 In my twenty-five years running a homecare agency, I have supervised and made friends with literally hundreds of CNAs. Distilling that entire experience into a few paragraphs will be challenging. I will thus start by breaking it down as follows:
The nature of one-on-one caregiving
Downtime: Unlike working at a living facility or memory ward where a CNA's tasks seem never-ending all day long, a CNA working in a private home may have a considerable amount of downtime. This naturally depends on many factors, not least of which being the physical and mental condition of her client, and the number of hours in her shift. For example, someone working a four-hour-a-day schedule may not have as much downtime as someone working eight, ten or twelve-hour shifts.
Likely wages: The other overarching consideration has to do with wages. An experienced CNA hired privately by a family can easily make $13 to $15 an hour. At a homecare agency, and based on 2017 wages paid in Middle America (as against higher pay on both coasts), the same CNA would in all probability be paid a couple of dollars an hour less.
Here, however, are the overall considerations that often make it appealing for a great CNA to work through a homecare agency:
4 Reasons to Work through a Homecare Agency
1

The daily support and camaraderie CNAs get from their agencies

A one-on-one relationship between a caregiver and her client can at times get lonesome and/or technically challenging. For example, the client needs to rest or be on their own for long periods of time during the day, leaving the caregiver with time on her own. Alternatively, the client may suddenly show odd symptoms like loss of appetite, sleeplessness, or out-of-character incontinence, i.e. a troubling development, though not troubling enough to seek medical help.

When I first started my agency, I would personally check in on every assigned CNA on a regular basis; when my agency grew, I had care coordinators and RNs who took over those functions. In both cases however, the CNAs on assignment derived great comfort from being able to talk to colleagues at the home base, often on a daily basis, whether to simply report on how the client is doing, or to troubleshoot a bothersome situation.


Your care coordinator can help you avoid mistakes and assist your needs

2

Agencies can provide their great CNAs with preferred working conditions:

There are three factors that caregivers strive for when being assigned on a case:

A case as close to their home as possible (CNAs hate time-wasting commutes to work)
A case with the ideal schedule, i.e. the number of hours a day that best coincides with their other circumstances (the CNA's own home, her family obligations, children)
A case with a friendly and supportive client, and a joyful family to work for

A CNA cannot always easily find all three of those factors when seeking cases on her own. By contrast, a busy homecare agency can, over time, have their best CNAs end up in their optimal assignments.

Because we always had new clients coming onboard at my agency, we were able to reward high achievers with better assignments as the weeks and months rolled by, closer to where they lived, with the number of hours a day that they wanted to work, and with cheerful clients.

3

Homecare agencies do the marketing and provide the jobs

A CNA wanting to work in a private home and working on her own can sometimes spend weeks or even months looking for an appropriate client. At a busy agency, a great CNA hardly ever has to worry about being without work.

Here are the specific advantages that the agency offers in that regard:

When the CNA needs to take a week or two off for personal reasons, the agency fills-in for her, thus safeguarding her job
When the CNA's client passes on or transitions into a nursing home, the agency can get the CNA another job, commonly within days
When the CNA is not getting along with the client or with members of the client's family, the agency can transfer her to another assignment, usually without a long wait time
When the CNA is maltreated or blamed for things beyond her control, the agency can step in and mediate the issue


You never know when you'll need the lawyer's help , but it's alsways good to know that your back is covered

4

The homecare agency pays their CNAs and takes care of their taxes

Over the years, I must have heard dozens of caregiver stories where they would be paid only sporadically, not paid at all, or left with monies owed to them by clients who passed, or by families in disarray.

Working for a homecare agency, CNAs can at least leave that worry behind, knowing that they would get paid promptly each week or fortnight, whether their client is paid up or not. In addition, come the end of the calendar year, their tax withholdings would be such that they wouldn't have to worry about large amounts owed to the government.


Calculating taxes for self-employed CNAs is time-consuming and expensive
Final thoughts – Dear CNAs
Throughout my quarter of a century at my homecare agency, there has been a daily bonus for me, consisting of my affinity and close working relationships with the majority of my CNAs. I always loved recruiting and getting to know each new CNA, for they brought to my doorstep their youth, their individual stories, their gallant aspirations, and the breath of fresh air that always accompanied them.
Whether you are merely considering if you should enter the world of caregiving, or on the cusp of getting certified, and no matter who you are or what your story is, let me be the one to first welcome you into our space. As a professional nursing assistant, you should know that the caregiver journey ranks up there among the noblest of trades, often fulfilling beyond imagination.
"Our world needs you badly. Come in with an open heart, and allow your natural goodness to take you to those places that inspire you to forever new heights."