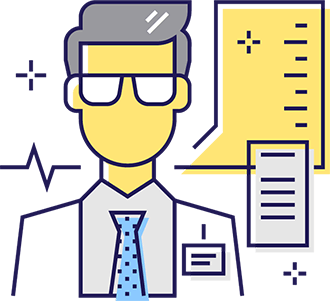 A Certified Nursing Assistant (CNA) provides direct care to patients, clients, or residents of the facility or agency that he or she works for. Working as a team member, the CNA takes vital signs and helps patients bathe, dress, eat, and go to activities. A certified nurse assistant works under the supervision of a Registered Nurse (RN) or Licensed Practical or Vocational Nurse (LPN/LVN) to give personal, hands-on care to patients, residents, or clients. The CNA provides assistance with essential daily task such as dressing, eating, toileting, and personal hygiene. Thanks to CNAs, each patient receives individualized care that maintains the best possible quality of life.
What Is a CNA?
A Certified Nursing Assistant (CNA) is the backbone of health care. The CNA is responsible for the direct care of patients, clients, or residents of the facility or agency that the CNA works for. Working as a team member, the certified nurse assistant takes vital signs and helps patients bathe, dress, eat, and go to activities. Patients depend on CNAs to help them go to the bathroom and transfer from their beds to chairs. CNAs also have a role in keeping their patients safe and comfortable. In short, just about everything that a patient needs, a CNA does.
Note: While we use the term "Certified Nursing Assistant (CNA)" here, because it is the most common, and indicates a recognized level of competency, some states or employers may use a different title. Hospitals and clinics may use "Nurse Aide" or "Patient Care Assistant." States may designate other titles, as well. For example, Ohio uses "State Tested Nurse Aide (STNA)
Just about everything that a patient needs, a CNA does.
Typical CNA Duties
Typical duties of a CNA include:
CPR & First Aid
Every CNA must be certified
Taking and recording vital signs
Answering call lights and helping with requests
Turning, repositioning, and ambulating residents
Communicating with other team members about patients
Observing patients and reporting issues to nurses
Documenting information such as intake and output
Helping with activities and outings
Keeping patient rooms and belongings clean
Assisting with medical procedures
Like all team members, a CNA focuses on patient safety. Every CNA must be certified in CPR and First Aid. The CNA must also be familiar with fire safety, emergency procedures, and the safety policies of the facility where they are employed.
Reasons to Become a CNA
There are plenty of good reasons to consider becoming a CNA. It's the fastest way to become a professional member of the healthcare team; no college is required. You can complete a CNA training program in 4-12 weeks, and start your new profession immediately.
Training is affordable. The average cost for a state-approved school is $1,200, plus about $200 for the certification process. It can also be free! Because the demand for CNAs is great, some nursing homes and skilled care facilities offer tuition reimbursement, paid employment during training, or free CNA classes in exchange for a commitment to work after completing the courses.
Another benefit of becoming a CNA is the chance to start a long career in healthcare. An experienced CNA has a wide choice of work settings and can specialize in an area of medicine, such as hospice or home health. Or the CNA may decide to train as an LPN or RN.
One of the best reasons to become a CNA is the satisfaction of making a difference in the lives of patients and residents. They rely on compassionate care from well-trained professionals. As a direct-care giver, the CNA spends the most time with patients and residents; no other team member has the opportunity to become familiar with clients and to form trusting relationships. Not every day is easy—anyone in healthcare will tell you that--but it can still be rewarding.
One of the best reasons to become a CNA is the satisfaction of making a difference in the lives of patients and residents.
Employment Outlook for CNAs
18%
Expected job growth for CNAs through 2024
Good news! According to the Bureau of Labor Statistics (BLS) job growth for CNAs is expected to be 18% through 2024. Compare that to the normal growth rate of 7% for other occupations. About 270,000 new CNAs will be needed to fill the job postings!
As the Baby Boomer generation gets older, the need for more medical services, including assistance with daily activities and round-the-clock care, is going to climb steadily. Opportunities in different settings, such as with home health and private duty agencies, will expand.
$26,000
Mean CNA annual salary across the country
Across the country, the mean (mid-point) annual salary is about $26,000, with a range of $19,390 for the lowest 10% of CNAs to $36,890 for the highest 10%. For full-time employees, benefits such as paid vacation and holidays, medical insurance, and other expenses paid by the employer increase the total value by 25%. This means a CNA earning $26,000 a year receives an additional $6,500 of benefits. Total salary package: $32,500.
To see specific employment outlook and salary information for your state and location, click here. Place the cursor over the map area you're interested in to find out how many CNAs are employed in that area and what the average annual salary is.
What Makes a Great CNA?
All successful healthcare professionals have similar traits, including dependability, strong communication skills, attention to details, and physical stamina.
But what else? A great CNA brings other qualities that make the workplace and patient care better. Along with the desire to help others, CNAs know that every day is different. Perhaps a resident isn't well and needs more attention. Or a co-worker is ill, so assignments must be redistributed. Maybe a favorite patient passes away. Flexibility and a "can-do" attitude are essential. Some days can be challenging and you may wish you worked at Starbucks. But then who would care for these residents as well as you? No one. So you continue to do your best.
Some days can be challenging and you may wish you worked at Starbucks. But then who would care for these residents as well as you? No one. So you continue to do your best.
A good CNA has many of the following strengths or skills:
Knowledge of the patients in the facility
Ability to communicate with nurses, residents, and families
Adaptability—every shift is different
Emotional stability and patience
Time management and prioritization
Team cooperation
Compassion and empathy
Sense of humor
Satisfaction in a job well-done
Finding a CNA Program
The most important thing to do is to locate a state-approved program. Every state has a list of accredited CNA training programs that meet its standards. These programs meet the state's requirements for the number of hours in a classroom and in a setting to teach patient care skills. Find an approved CNA training program or learn how many hours of education are required by your state.
Since 1987, as part of the Omnibus Budget Reconciliation Act, all CNA training programs in the United States must include similar course content, to ensure that patients and residents receive consistent, high-quality care. No matter where you live, or if you move to another state, your training will be the same as every other CNA.
No matter where you live, or if you move to another state, your training will be the same as every other CNA.
CNA training programs are offered by hospitals, nursing homes, community colleges, and vocational schools. The American Red Cross provides training in thirteen states. Online programs can be handy, but often lack necessary clinical time. Before enrolling in a program, make sure that it is approved by your state. If it's not, you will have wasted both your time and money. You will not be eligible to be listed on the state's CNA Registry or be able to find work at most facilities.
Before enrolling in a program, make sure that it is approved by your state. If it's not, you will have wasted both your time and money.
What You Will Learn in a CNA Program?
Every program offers extensive training in the essential skills necessary to provide patients with daily care: bathing, dressing, feeding, and toileting. CNAs learn to transfer and position patients, and help residents walk or exercise. Instruction on observing and reporting symptoms is also important.
Besides personal care, training covers a wide variety of topics:
Anatomy and physiology
Nutrition
Infection control
Vital signs and measurements
Communication and teamwork
Cultural diversity
Resident's rights
Mental health
Training programs also teach the legal aspects of healthcare, including data collection, documentation, reporting suspected abuse, and protecting patient confidentiality.
Preparing for Certification: Written Exam
After completing an approved CNA program, you are qualified to take your state's certification examination. All written exams are multiple choice. Each state determines how many questions are included and how long the test lasts. See your state's requirements and application process.
The exam is divided into several categories:
Role and Responsibilities of the Nurse Aide
Safety and Infection Control
Promotion of Function and Health of Residents
Basic Nursing Care and Restorative Skills
Emotional and Mental Health Needs
Resident Rights
To help you study for the written exam, CNA Plus has practice tests that cover all the categories on the exam. Some questions are the same as those on the actual exam. You can take each test as many times as you like. Each time, the questions and four choices are shuffled into a different order. A hint and an explanation are provided for each question.
The most important way to prepare for the written exam is to start right away and to do a little each day. Read this article to get tips on how to pass the multiple choice CNA exam.
Preparing for Certification: Clinical Skills Exam
Most CNA candidates are nervous about the skills portion of the certification exam. Out of about thirty possible skills that can be demonstrated, only handwashing is certain to be on the list. Handwashing is so important that if you forget to do it, or do it improperly, you will fail.
The evaluator will select the other procedures. Most states will include one of each of these skills:
1

Recording a measurement:

You may be asked to take a blood pressure, or count a pulse or respiration rate. Showing how to measure urine output is another common skill.

2

Indirect care:

The evaluator will watch as you introduce yourself to the patient, explain what you are doing, and make sure you are paying attention to the patient's safety and comfort. You may be given a scenario that includes Resident Rights or one that tests your knowledge of infection control.
How can you best prepare for the skills exam? Practice! CNA Plus has an article with tips to help you be confident and thirty videos demonstrating each skill. You can also print out a checklist that describes each step of every skill. Arizona has a Candidate Handbook that covers all the clinical skills and how they are done. Use several resources to study for the skills exam, to reinforce learning and help you remember.
Where the CNA Jobs Are
After you complete training, pass your CNA certification exam, and register with your state, you're ready to find work as a healthcare professional! What's the best place to get experience? For most CNAs, there are three good options:
1

Starting at a nursing home or long-term care facility makes financial sense. If a facility receives Medicare or Medicaid funds, it is required to hire trained CNAs. The federal government knows that good care requires CNAs, so it reimburses the facility for paying your tuition if you are hired within 12 months of finishing school and passing your CNA competency examination.

2

Home health agencies offer the chance to work in a setting with one client at a time. The clients usually need some assistance with activities of daily living (ADL) and meal preparation. The CNA may also have light housekeeping duties, such as keeping the client's belongings and room clean. Some CNAs enjoy home health, while others find it boring.

3

Working in a hospital allows the CNA to be part of a large team. The pace is fast and each day is different. Some hospitals require previous work experience, so a new CNA may need to find a job somewhere else before applying to a hospital. There can be lower turnover at a hospital, so it may take awhile to get hired.
Before applying for a job, take time to read this CNA Plus article on how to write a resume. It sets you apart from other CNAs by showing you are a dedicated professional. Even if you don't have medical experience yet, employers are impressed when you include your resume with an application and bring a copy to an interview. Find examples of resumes for a new CNA at Resume-Now.com and LiveCareer.com.
Get Ready for Your Interview
Congratulations! You got a call to come for an interview! To make a good impression, it's important to prepare. Read this CNA Plus article to get ready for the big day.
Begin by gathering your professional references; usually you need three people that are not family members and are familiar with your work ethic or talents. Ask them if the employer can contact them. Get each person's name, phone number and email address and bring the list with you to the interview. The employer will want to communicate with them to find out about your job performance, reliability, skills, and ability to get along with others.
Of course you will dress in a professional manner and arrive a little early for the appointment. Bring extra copies of your resume, and some paper and a pen to take notes. Greet each person with a smile and a firm handshake. Ask for each person's business card so that you can send a thank you note after the interview.
The hardest part of any interview is answering questions, especially when you're asked to describe yourself. Fortunately, there are lists of common interview questions and helpful tips that you can study ahead of time. There are three types of questions:
1

Informational:

These are straightforward, such as "Tell us about yourself." Or "Why did you leave your last job?" Come up with a short and simple response for these questions.

2

Situational:

You may be asked to describe a time or event when you had to make a decision, act quickly, or solve a problem. For these questions, you tell what happened, how you responded, and how the situation ended. An example is "Tell us about a time when you had a difficult decision to make." For these questions, you can use personal experience as well as the workplace.

3

"What would you do…?:

These questions test your knowledge and problem solving skills. Be ready to answer questions such as "What would you do if you saw a co-worker hit a patient?" or "What would you do if a resident started to choke during a meal?"
Follow these links to see common CNA interview questions and how to answer them:
https://www.livecareer.com/interview-questions/cna-interview-questions-and-answers
http://nursingcareertips.com/cna-interview-questions-and-how-to-answer-them/
http://coverlettersandresume.com/cna/cna-interview-questions-and-answers/
What to Expect as a CNA
What exactly are your job responsibilities? Either at the interview or when you complete your hiring paperwork, you'll be given a copy of your job description. Read it carefully to learn your duties; what your work performance will be based on; the physical demands of the job; education and experience requirements; and the pay grade.
Make sure you understand everything about your position; don't be afraid to ask questions. Even on the busiest day, never attempt a task that is not in your job description or that you have not been trained to do.
Being a CNA is important work. Healthcare couldn't function without CNAs. Because you spend the most time with patients and residents, you know them better than other team members. You may be the first to notice a change in condition, so nurses depend on you to report anything new or unusual.
One of the most important duties for all healthcare team members is timely and accurate documentation. Read this CNA Plus article to learn the "rules of charting." A patient's record is both a legal document and a communication tool.
As you learn to handle the workload and become comfortable in your job, you'll discover ways to be more efficient. Read this CNA Plus article with 25 tips from experienced CNAs that can save time and make your day smoother.
You will be caring for all types of patients and residents. Some will have chronic conditions that last for years; others will become ill and die quickly. Learning to be comfortable around people who are dying is a good skill to develop. Patients will look to you to help them through the final stage of life. One of the most satisfying parts of being a CNA is to know you were able to comfort someone. This CNA Plus article will tell you how you can respond in these situations.
Taking Care of Yourself
Healthcare is demanding and stressful work. Some days can be difficult, with one crisis or challenge after another. Over time, the stress of caring for others can cause physical, mental, and emotional symptoms known as "burnout." Every healthcare professional is at risk for burnout; constantly supporting patients or residents can feel overwhelming. Read this CNA Plus article to learn how to recognize burnout and its cousin, compassion fatigue.
Just like the flight attendants say during a safety demonstration, you must take care of yourself first before helping others. Some ways to stay healthy:
Don't neglect your family and personal life.
Exercise to reduce stress.
Avoid junk and fast food.
Get plenty of sleep.
Use humor to relieve tension.
Even with a good home-work balance, sometimes your job can seem too demanding. Take a look at your workplace. Does it support employees? Are co-workers friendly and cooperative? Is the atmosphere generally positive? No job is perfect, but if you find yourself in a negative or toxic environment, it may be time to look for a new position, rather than risk your health.
Continuing Education and Career Ladder
As you gain experience as a CNA, you may discover that you really enjoy being a direct caregiver. Few other professionals have the chance to become close to their patients or residents on a daily basis. Even small tasks that make someone smile or be more comfortable are satisfying. These CNAs maintain their certification by taking the state's required continuing education classes.
Some CNAs use their job as a stepping stone to get to another level of nursing. Perhaps they have a career plan that allows them to work while returning to school; many employers have tuition reimbursement benefits and promise to promote staff members who earn a higher degree.
For other CNAs, deciding to pursue a nursing degree happens gradually. They watch the LPN or RN, and decide they, too, would like to have more responsibility. Higher degrees also pay more, another good reason to get more education. In 2015, the median average pay was:
CNA: $25,710
LPN: $43,170
RN: $67,490
This CNA Plus article will give you more information about the nursing career ladder. You have already demonstrated that you know how to study and provide excellent care. When it comes to your future, the sky's the limit!